Ipag

>

Conferences

>

10th International Research Meeting in Business and Management
10th International Research Meeting in Business and Management
Nice
Organizer
IPAG Business School
The IPAG Business School, South Champagne Business School, Telfer School of Management – University of Ottawa, University of Nice Sophia Antipolis and University of Bern, Switzerland are proud to announce the 10th International Research Meeting in Business and Management (#IRMBAM-2019) that will take place on 8-10 July 2019 in Nice, the beautiful capital of the French Riviera, and one of the world's most popular tourist destinations.
Keynote Speaker
#IRMBAM-2019 is honored to welcome Professor Jason D. Shaw, Shaw Foundation Chair in Business, Nanyang Business School, Singapore & Editor-in-Chief of Academy of Management Journal as Keynote Speaker of the conference.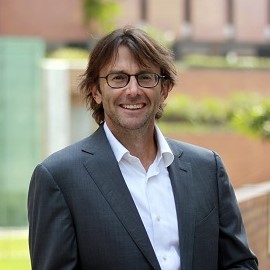 Jason D. Shaw is Shaw Foundation Chair in Business, Nanyang Business School, Singapore. Jason was recently Yeung Kin Man Professor in Business Administration, Chair Professor of Management, Head of Department of Management and Marketing, and Director of the Centre for Leadership and Innovation in the Faculty of Business at The Hong Kong Polytechnic University. He is the Editor-in-Chief of Academy of Management Journal. His research has appeared or been accepted for publication in the Academy of Management Journal, Academy of Management Review, Journal of Applied Psychology, Organization Science, Strategic Management Journal, Organizational Behavior and Human Decision Processes, Personnel Psychology, and Journal of Management, among other scientific outlets. He has been invited for visiting scholar positions and other speaking engagements in China, Finland, Austria, Denmark, Norway, England, Germany, Hong Kong, Spain, Israel, Macau, Ghana, Ethiopia, Czech Republic, Ireland, Belgium, Taiwan, Singapore, Australia, Canada, Belgium, Thailand, Switzerland, and the USA. Prior to his appointment at PolyU, he was the Curtis L. Carlson School-wide Professor in the Carlson School of Management at the University of Minnesota, the Clark Material Handling Company Professor at the University of Kentucky, an assistant professor at Drexel University, and an analyst for the Boeing Company. He received his Ph.D. from the University of Arkansas in 1997.